Jen's 2000 Work Halloween Party
I present to you Sultan Wayne and the harem of Barb, Courtnay, Jen and Reem.
Needless to say, we took first prize in the IT costume contest.
Harem girl outfits made by Yours Truly: loose striped jackets that button in the front, white tunics with side slits, and harem pants of different colors, not that you can tell in these pictures. Sultan dressed by his then real wife.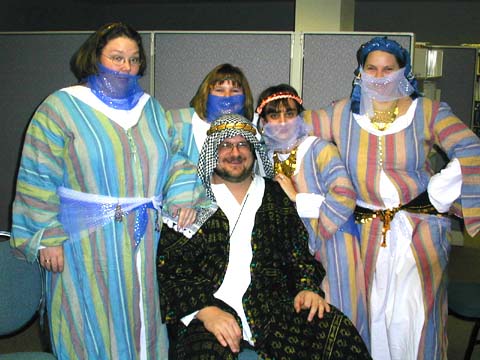 From left to right: Courtnay "What am I doing here?", Barb "Whooohooo!", Wayne "YES!", Reem, "Hey, I could get into this...", and Jen "I'm too sexy for ..."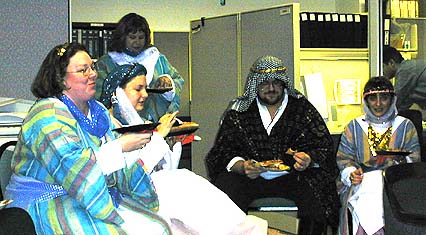 The harem pauses for a bite.